rejuvI

Rejuvi Laboratory was founded in 1988 by Dr. Wade Cheng, a distinguished and renowned biochemist in the San Francisco Bay area. Dr. Cheng has an extensive multi-disciplinary background in biochemistry, pharmacology, chemical engineering and herbalogy. Working closely with Dr. Arthur Furst, a famous toxicologist and professor at Stanford University, and collaborating with Scandinavian skin care expert Marie Evertson, the team created the Rejuvi professional treatment line, Rejuvi home care product line, Rejuvi Plus Botanical line and Rejuville Anti-aging hair care line.


Rejuvi Laboratory Inc. is an integrated cosmetic laboratory with ongoing research, development and production capability.

Combining advanced biochemistry, the latest dermatological research, natural herbalogy and modern cosmetic chemistry, Rejuvi Laboratory Inc. provides a unique synergistic approach in the world of cosmetics and produces the most advanced skin, body and hair rejuvenation products available today.



Dr. Arthur Furst is internationally recognised for his scientific achievements in toxicology and cancer research, even before the American Cancer Society and National Cancer Institute were established.
Dr. Furst is a recipient of the UCLA Alumni Award for Excellence in Professional Achievement. A member of 15 scientific societies and Fellow of five, he has authored more than 300 medical publications. Dr. Furst has been a consultant to various industries and government agencies, including the World Health Organization (WHO) and the Environmental Protection Agency (EPA).

Rejuvi's philosophy is synergism, Rejuvi's focus is rejuvenation and Rejuvi's criterion is performance.

There are many skin care treatment products on the market today. After many years of evaluation, we have settled upon the REJUVI line. Simply stated, REJUVI WORKS - and we have the testimonials, referrals and customers to endorse it. We are fully licensed and certified to apply any and all of the products and techniques illustrated in the video above.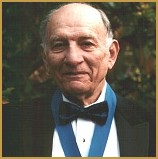 Dr. Arthur Furst, Toxicologist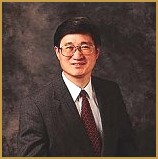 Dr. Wade Cheng, Biochemist